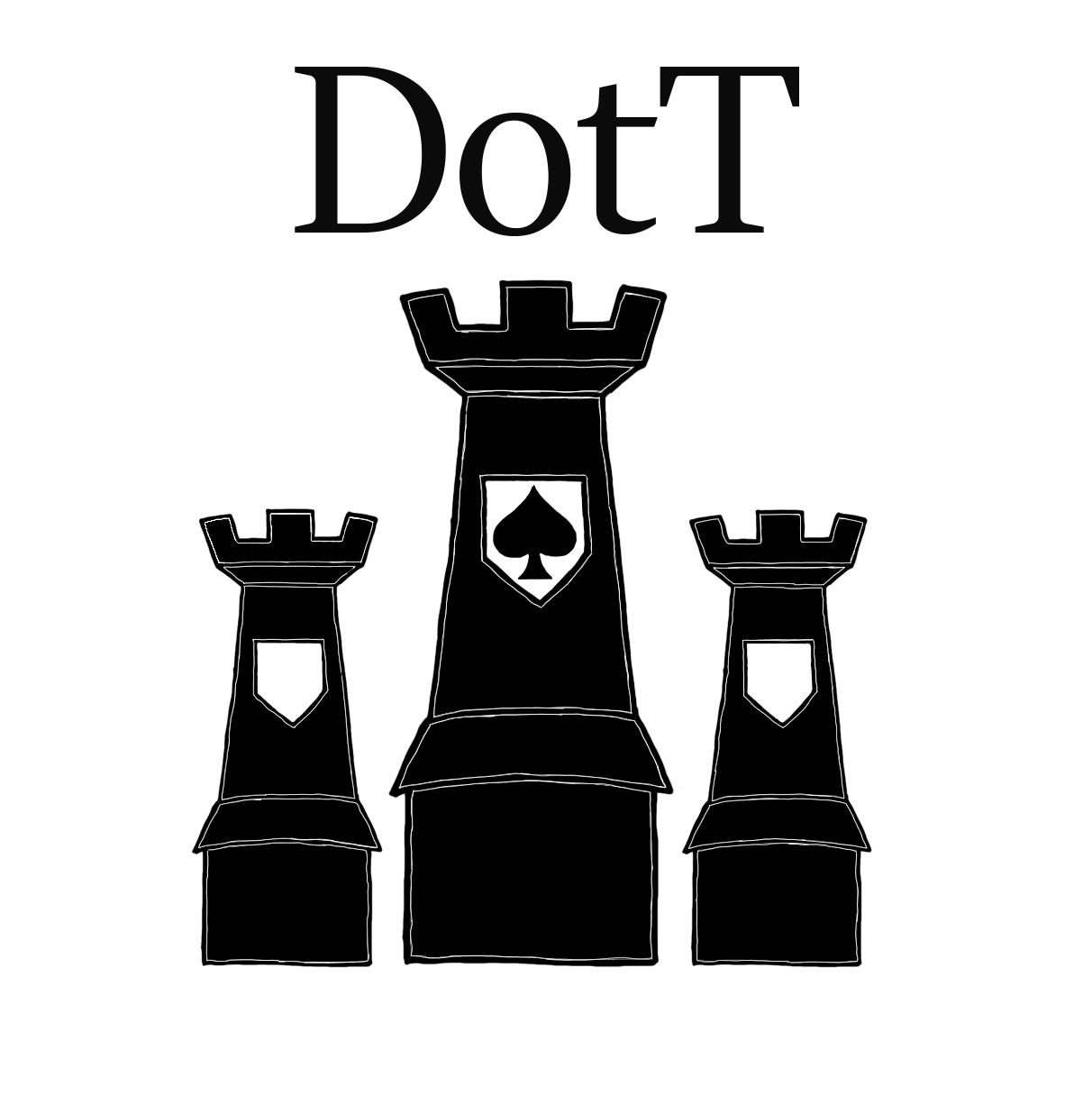 DotT
Defence of the Towers (DotT) is an analogue card game made for a student project. The project was designed to highlight an element, component or system from an eSports title; for this game we chose tower defence from the very popular multiplayer online battle arena games, DotA 2 and League of Legends.

What You Will Need

1 deck of 52 playing cards
2-4 players
Game Objective
The objective of this game is to destroy all your opponent's towers and be the last person standing.
Game Designed by Riley Lollback & Seychelle Atkinson
Logo & Artwork by Seychelle Atkinson
Install instructions
All you will need to do is read the rulebook and have a deck of cards!
Download
Download
DotT Rulebook by Riley Lollback & Seychelle Atkinson.pdf
758 kB